Nebraska Agricultural Technologies Association
Drones in Ag Conference
August 3, 2023
Eastern Nebraska Research Extension and Education Center (ENREEC), Mead, NE
Register Now!
Conference Info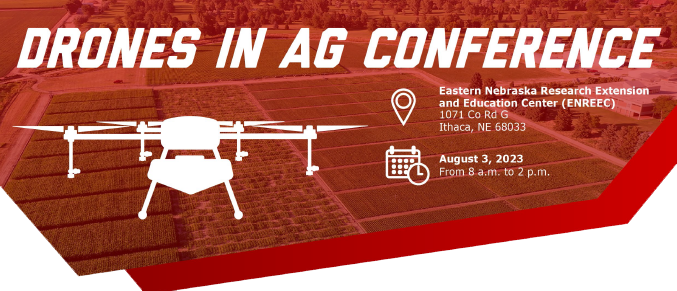 Drones in Ag Conference
August 3, 2023
From 8 a.m. to 2 p.m.
Eastern Nebraska Research Extension
and Education Center (ENREEC)
1071 Co Rd G
Ithaca, NE 68033
The Nebraska Agricultural Technologies Association (NEATA) and Nebraska Extension invite you to the first ever Drones in Ag Conference
$75 to attend
Three Tracks to Choose From
Operating a Drone Business
Livestock Production
Crop Production
Watch drones in action with live field demonstrations
Have a cool drone video? Enter our Drones in Ag Film Festival!

Questions about the conference?
For Registration, Exhibit, and Sponsor Questions:
Laura Thompson
[email protected]